The road to independence just got a little easier for our young people thanks to an incredible helping hand from FleetPartners and The Manly Warringah Sea Eagles. The Burdekin Association will now have the ability to provide more young people across the Northern Beaches and Inner West of Sydney with essential learn-to-drive hours and support.
We are thrilled with the news that FleetPartners have generously provided a dedicated vehicle for Burdekin's existing learn-to-drive program, which to date, has relied on staff and volunteers lending their own vehicles.
Learning to drive is an important rite of passage for any young person – it provides the freedom and independence in social situations, for appointments and employment.
The Burdekin Association learn-to-drive program provides support and driving practice hours to young people living in out-of-home care without the family support required to complete driver training towards securing their licence.
Not only does the program provide essential driving hours and practice, important relationships are also developed between young people and volunteers, who become mentors, not just driving instructors.
"The road to independence is very challenging for young people in our out-of-home care and youth housing programs. This support from FleetPartners and the Sea Eagles allows us to provide more opportunities for young people to accumulate driving practice hours required to attain their licence and to progress on to employment," said The Burdekin Association CEO, Justene Gordon.
"We're proud community partners with the Sea Eagles and we thank the Club for their initiative in bringing FleetPartners together with our learn-to-drive program."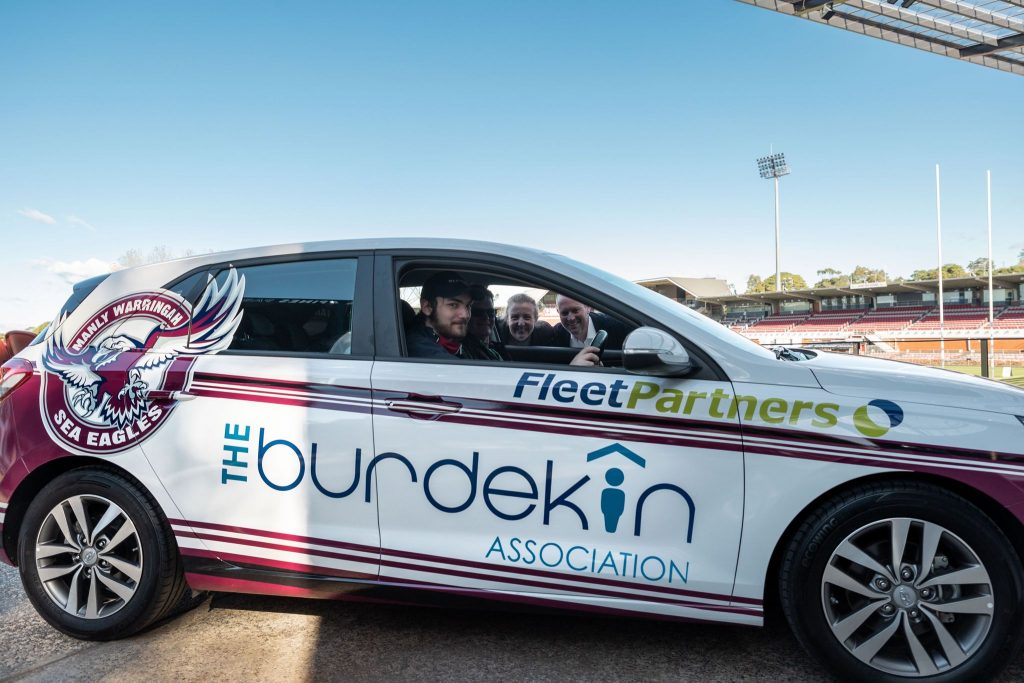 An Eclipx Group business, FleetPartners is a strong contributor to the communities in which they operate. Providing a vehicle to The Burdekin Association learn-to-drive program is just one of many meaningful ways they contribute to the community.
"We are very proud to extend our support to The Burdekin Association. We recognise the important role a driver licence plays in providing independence, building confidence, improving employment prospects, and proving a pathway to financial stability for the young people participating in this program. This positive impact is why we're so pleased to be involved," said Eclipx Group (FleetPartners) CEO, Julian Russell.
To find out more about FleetPartners, visit fleetpartners.com.au.
To find out more about The Manly Warringah Sea Eagles please visit seaeagles.com.au