The Burdekin Association is excited to reveal that we are the recipient of a FutureSteps Grant of $89,000 to be spent on renovating one of the houses we manage for young people transitioning from out of home care to semi-independent living in Sydney. The grant will help three additional young people transition into semi-independent living through the better use of space in the property.
What is FutureSteps?
FutureSteps is a Lendlease Social Impact Fund that's grounded in the belief that everyone needs to call a place home. Lendlease partners with The Burdekin Association to achieve long term impact through increasing the availability of safe and appropriate housing, the number of pathways to education and employment, and participation in the community. 
The FutureSteps Social Impact Fund focuses on addressing homelessness and increasing housing supply for those at risk of or experiencing homelessness. The grants typically awarded range in amounts between $20,000 and $100,000 and one of their target groups includes young people.
It all came about on Community Day – a day when Lendlease volunteers spend their time and skills to make a difference in the communities where they live and work. Thirty volunteers spent a day at our property doing painting, gardening, picture hanging, furniture building and much more in Stanmore. Katherine Bushell from Lendlease suggested that we apply for the FutureSteps grant. It took us one month to put it all together.

Claire Oxlade, Property and Asset Lead at The Burdekin Association
"Our tradie, Kevin, looked at our plans to reconfigure the layout of the space at the property to accommodate three more young people. He suggested that it would work," continued Claire.
During the grant application process, we submitted the property's plans, renovation costings, and explained how we would reconfigure the layout of the property to create the extra space for an additional three young people in our care. For Lendlease to give us the entire grant – $89,000 – is amazing! We will be able to use the space more sensibly.

Claire Oxlade, Property and Asset Lead at The Burdekin Association
A self-contained two-bedroom unit can now be created at the front of the property. This reconfiguration will help to provide wraparound care for the young person living there – as they will remain close to staff and the other young people living in the remainder of the house, but also have space to themselves. It will potentially be perfect for a young single parent, who may need support, but also privacy and quiet.
The reconfiguration will also involve the renovation of the current staff office space and combined kitchen into a studio staff office / bedroom / kitchenette.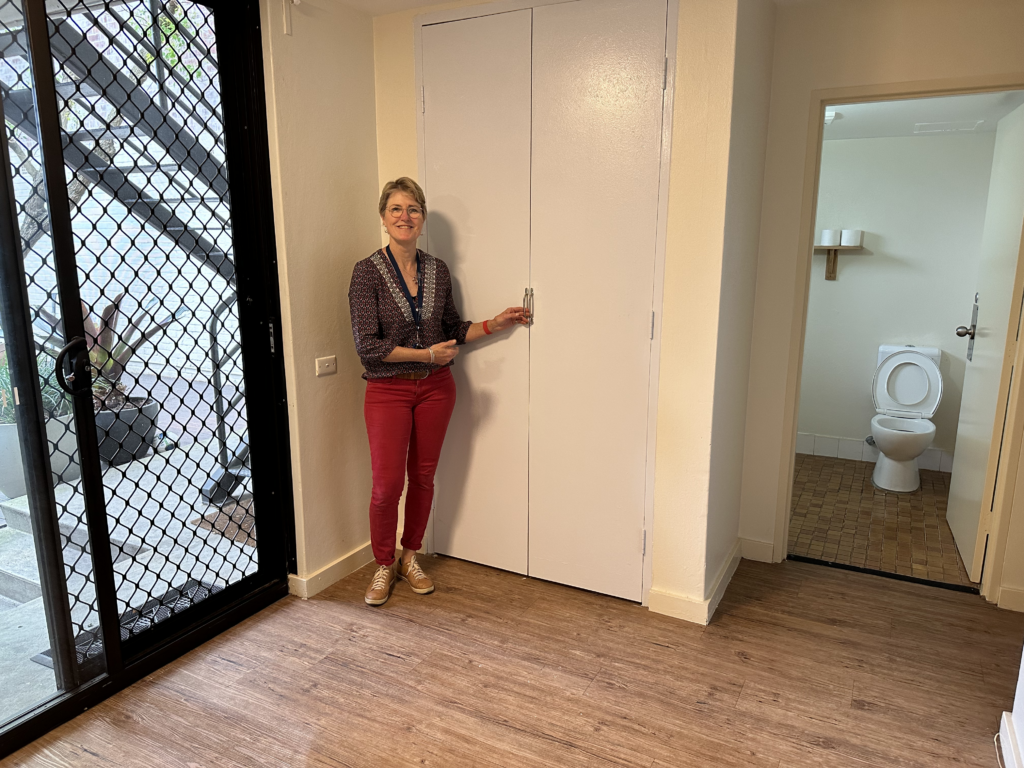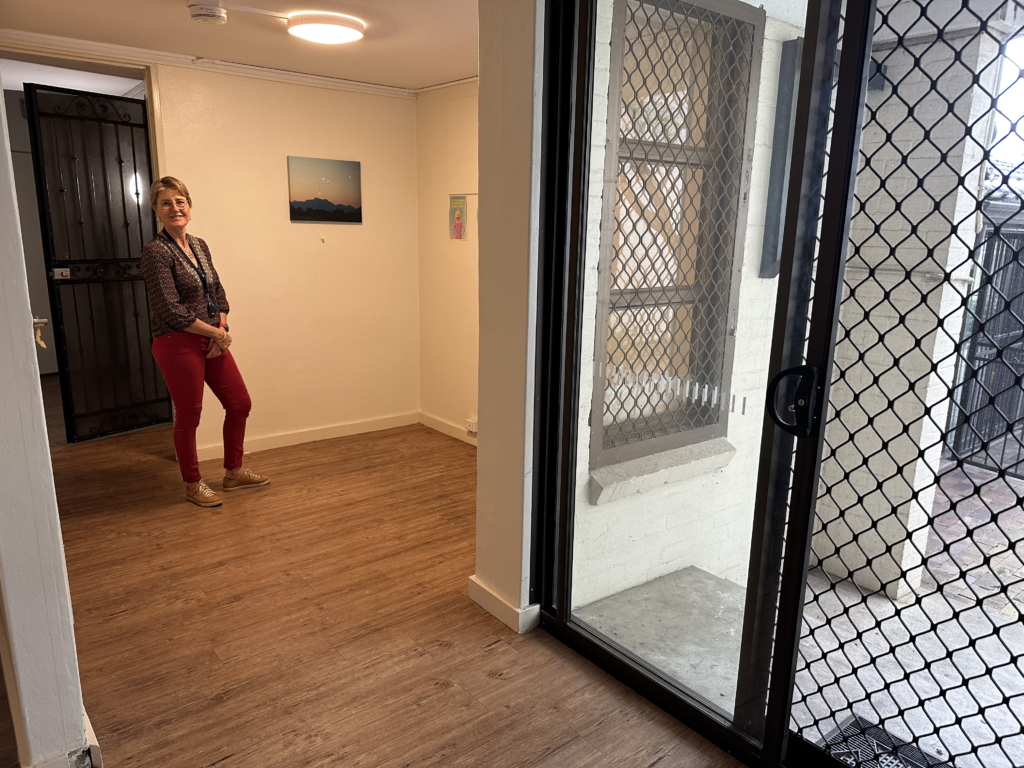 "The staff at the property use the office a great deal, and renovating the current space to allow them to work and then be able to sleep overnight in a comfortable area will make such a difference," Claire continued.
A staff bedroom upstairs at the property will then be released, to be used by an additional young person.
The project has enthused local architect and sessional academic, Jamileh Jahangiri of Orsi Architecture Studio, who met with Burdekin staff members during a recent networking event. She has offered to provide her architectural knowledge free of charge and will project manage the renovation of the property. Jamileh will provide concept designs, design briefs and a schedule of proposed materials and finishes and furniture layouts. She is keen to see how the young residents can be involved in the renovation process – choosing paint colours, designing the layout of the rooms, and learning a bit of design along the way.
If there are funds remaining once these renovations are complete, we hope to remove the kitchen cabinets, making the main kitchen more open plan, allowing for 'Master Chef' style cooking workshops to be held for the young people.
It's so exciting. We wouldn't normally be able to do anything like this. If we can make it more homely, well that's my mission accomplished

Claire Oxlade, Property and Asset Lead at The Burdekin Association
What next?
The Burdekin Association is always looking for suppliers of white goods – fridges, washing machines, dryers, microwaves, air fryers and blenders, along with coffee tables, BBQs, outdoor furniture and kitchen utensils – to help our young people live comfortably in such a home. To donate a white good or to help our young people, please click here.