The short answer is because what we do works and there is high demand on our services. We supported more than 3140 young people. 95% of these young people engaged in education or employment. 80% leave the system and live independently. To find out more about the need we meet and what we need the money for read on...
We know there is a critical need for our services and we believe that private individuals, business owners and others want to give back to the local community.
Our Case for Investment outlines to you the reasons why The Burdekin Association does what it does so well and why your support is essential in continuing to support young people to ensure they can reach their full potential.
View or download our Case for Investment document.
We are helping to raise the next generation & we need your help
Every child and young person deserves access to education, health care, clothing, housing, a modest birthday and maybe christmas present, tutoring, personal effects, swimming lessons, sports teams and everything else that we took for granted growing up.
It is only possible to continue changing the lives of hundreds of children and young people in need through a combination of Government funding and the generosity of our supporters and partners.
The additional funds raised allowed us to appoint a Specialist Family Worker, a Community Engagement Specialist and an Education Worker to expand our services from providing housing and support for those in crisis to targeted support for our young people. This means a more holistic, early intervention approach to youth homelessness by reaching out to at-risk families and vulnerable young people as well as helping those young people who exit the state care system at 18.
Our programmes include: The Family Interventions Program, The Community Engagement Program, The Youth Housing Program and The Out of Home Care Program which all seek to meet the growing needs of the Northern Beaches and Inner West communities.
Our successful model of care produced outcomes for 12 – 17 year olds age group that are significantly above the state average in areas of educational achievement, transition to independence, secure housing, increase in family contact as well as an increase in mental well-being.
We find a way. We embrace individuality. We give it our all.
Where does the money go to?
The Burdekin Association is committed to good stewardship of all the funds in its care. We appreciate every donation we receive and ensure that every dollar is applied well.
Donations provided to the Burdekin Association are either dedicated to particular projects like the Burdekin Youth Support Fund or allocated as untied funding to support our work in general – depending on your preference.
Donations are the only way we can develop new and integrated services to help young people in need.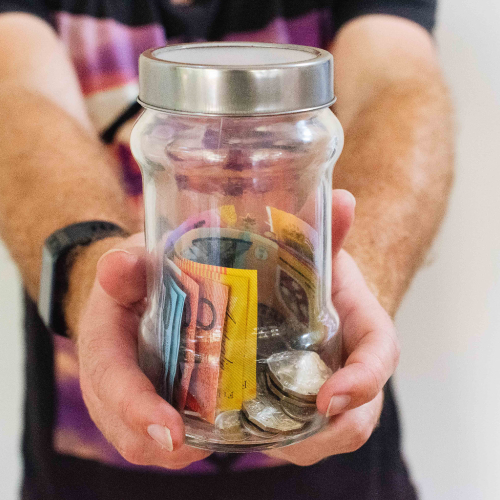 We need a coherent national and state and territory youth homelessness strategy for the long term
Having a safe and secure home is a basic human right. However, in Australia, there is no strategic homelessness response and we received only a 2-star rating in the YDA Report Card.
Numerous policies and changes in funding programmes during the past two decades have achieved limited success. During the same two decades, the number of young people consulting homelessness services has increased significantly.
One of the major reasons why youth homelessness in Australia hasn't improved is the lack of an agreed national strategy and ever changing funding policies by various national and state governments.  Until there is a unified approach to abolishing homelessness history will repeat itself.
In the meantime, The Burdekin Association will continue to do its best, as we have done for almost four decades: providing high-quality support services for vulnerable young people at the local level.
Inspire HOPE.
Imagine surviving by sleeping on a friend's couch (couch-surfing), squatting or staying in other overcrowded unsafe places.
Imagine not having a say in when or where you go to sleep.
Imagine your parents not being able to look after you or not wanting to look after you.
Imagine living in fear of family violence. Imagine growing up in state care being moved from one house to another and then when you reach your eighteenth birthday instead of a present you become homeless.
Imagine not having the life-skills to get by; cooking, budgeting, finding support services, or an education.
Imagine turning to drugs and alcohol to escape and imagine developing mental health problems because of all of the above.
Imagine if nobody cared enough to help you...
Enriched by experience, empowered by hope.
Are we all accountable for young people in society?
We think so and we know that many of you feel the same way.
Please do your best to help support young local people through your donations, support and advocacy.
Stronger, better and more capable – together.