We are always saying how much our community matters to us – because we mean it, we can honestly do so much more because of you.
Faros Seafood Marrickville
When only fresh will do… Faros Seafood on Buckley Street in Marrickville have an amazing reputation locally and beyond for their delicious seafood and friendly customer service. We would like to thank Peter and the team there for their very generous donation of a $50 gift voucher for each of our young people in the Inner West. Such generosity at a difficult time of the year – we are so very appreciative!
Rotary Club Dee Why
The lovely folk at The Rotary Club of Dee Why visited Friday, 17th December and left some beautifully wrapped gifts that have been carefully placed under our Christmas tree. These presents  are donations from the community, which will be allocated to our young people. Thank you so much to the lovely group of Rotary representatives and community members who generously donated the items. They will sure put smiles on our young people's faces at Christmas.
Addi Road Community Organisation
Our Inner West office is located at the Addi Road Community Centre, which is operated by The Addi Road Community Organisation – also a not for profit. One of Addi Road's initiatives is The Food Pantry – a food relief hub that sells low cost groceries to those in need or food vouchers to those who cannot afford to pay. In the lead up to Christmas their team of volunteers have been creating Hampers for Hope – with a mission to pack over 1000 gift hampers for those who are vulnerable and or in need this Christmas.
They have very kindly donated 50 hampers to Burdekin for the children and young people in our care. Amazing community spirit from our neighbours and we thank them so much! Our children and young people will love them!
Officeworks Brookvale
Recently our CEO was presented with a laptop, ipad, phone, and art supplies for the young people in our care by Officeworks in Brookvale – this will benefit our young people so much.
Bing Lee Balgowlah
Bing Lee Balgowlah also very kindly donated a number of vacuum cleaners that will be used across our houses to support our young people in Out of Home Care.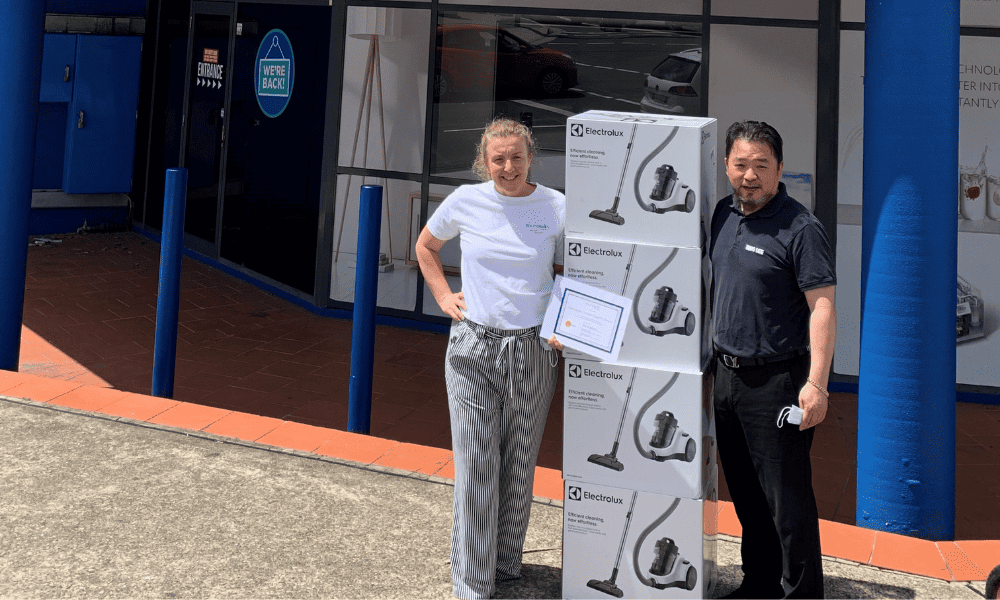 In the lead up to Christmas we also have many other contributions from individuals, businesses and local organisations – acts of kindness – that help make the lives of the children and young people in our care that much better.
Thank you!